" Our mission is to be an established and trusted mixing services brand for independent artists Worldwide. We are always striving for the our best and always search for new talents and people who burn with the same passion as we do." – Mr.DOT PRODUCTIONS
---
 

Martynas Kazlauskas (aka Maart Laus) – Audio Engineer, Artist, Sound Designer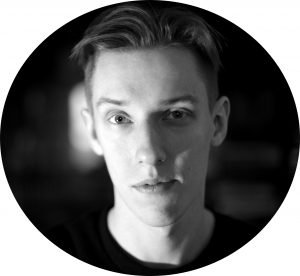 Since 2015 I started to follow my passion in music production, audio and sound design.I have always had this inner ambition to make something of my own from start to finish. Throughout this time I have already worked with various different artists that inspired and encouraged me to always be open minded and never stop learning. Currently, I am studying Audio Engineering in Glasgow, Scotland to solidify my true knowledge and gain more experience. I have worked as an assistant in famous "7West" Studios in Glasgow as well as working in other music studios around Scotland. Also, I am working as a sound designer for a few small projects that helps me to solidify my own sound that is easily recognized. 
 If you have time, visit me page below and check out my work examples.
My SOUNDCLOUD
---
Arvydas Misiunas – Producer, Sound Designer
 I have been making music for about 8 years and  throughout this time I have worked with various artists and I am always ready to experiment and help other artists to the best of my abilities. Also, I make fantasy artwork, edit videos and play with "Photoshop". I am really excited to work with you guys and make this "Mr.DOT Productions" project work! I hope I will see you soon!